Birthday Wishes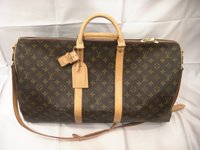 ...so some people have been asking me what I want for my birthday because apparently "I'm hard to buy a present for". I don't think so, but here...let me make it easier for you all!
Things I would like for my birthday:
- Louis Vuitton Keepall 55. You know, for my gym gear and stuff.
- Bigger pecs. If you're gonna get me that, please enquire if they have a pecs + liposuction gift pack. :)
- Asics Gel Kayanos in blue/silver. Size 7 US.
- Biotherm Homme Anti-Rides Line Peel. I ain't gettin any younger so I might as well do something about that now!
- Biotherm Homme Hydra-Detox Anti-Dullness Peel Off Mask. See above comment.
- Clear skin for life. See above two comments.
- Calvin Klein Boxer Briefs. My new Seven-For-All-Mankind jeans are too tight to wear normal boxers.
- L'Occitane Linen Water in Spray Bottle. In lavender please, Matt doesn't like the other fragrance.
- Voucher for Borders.
- Video iPod running arm band. The
Nike one
is hot.
- Polar Heart Rate Monitor.
This one
tells you pretty much everything except alcohol content from last night's drinking binge and what song's next on your iPod!
- Australia to be magically back in the World Cup. Robbed!
Uhhhm I'm sure I could go on but the list would start to get ridiculous. If in doubt, ask Matt!
Song of the Day: "Rock With You" - Michael Jackson.